Construction Activities
Since our initial international expansion into Singapore and Algeria during the 1970's we have completed upwards of 1,500 construction, development, and technical assistance projects in 35 nations around the world. This wealth of experience and technical knowhow has allowed us to affirm our reputation as a company capable of satisfying a wide variety of client requirements.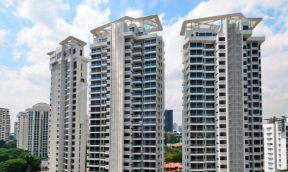 Design and Construction
Centering on the diverse economies of Southeast Asia (Singapore, Malaysia, Indonesia, Thailand, Vietnam), Nakano's construction activities extend to the construction of factories, office buildings, residential condominiums, logistic centers, commercial retail centers, and production plants.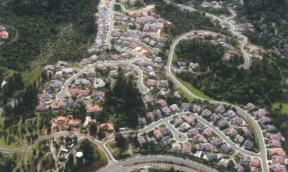 Real Estate and Development
With over 20 years of development experience, Nakano offers a wide variety of development assistance, as well as land and building based consulting services.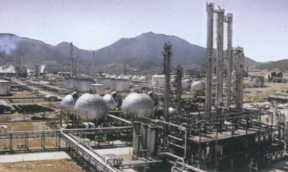 Activities
Nakano is also actively involved in a wide array of technical support projects located in Far East Russia and the Middle East.
Global Support & Network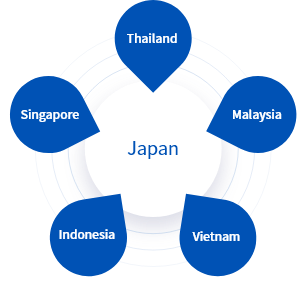 Centering on Japan, Nakano maintains a multifaceted Southeast Asian network of international offices capable of responding to client requirements. This structure ensures client project meetings can be conducted in any one of our international offices, and allows for a timely response to the changing needs of globalizing clients.
International Expansion Assistance
STEP 1
Site Selection and Inspection
Customized site selection assistance in accordance with client production requirements in local Southeast Asian economies. Following initial site selection, Nakano offers a comprehensive range of site inspection services.
STEP 2
Planning and Cost Estimation
Initial understanding of actual client requirements.
Formulation of planning, scheduling, and costs in line with client requirements.
Planning based on optimum use of the local climate and site environment.
Provision for optimum cost estimation based on appropriate planning.
※All client meetings can be conducted in Japan or internationally as required.
STEP 3
Construction and Development Permit Applications
Assistance for time consuming process of necessary pre construction permit applications.
STEP 4
Construction
Project scheduling is undertaken in accordance with client requirements by dedicated Japanese project representatives.
Selection of project materials in respect of site environmental surroundings and client budgetary constraints.
Cost management in respect of agreed contractual figure in order to ensure against unnecessary client project outlays.
STEP 5
Maintenance
Maintenance and management related issues are considered from the planning phase prior to construction.
Planning proposals in accordance with client requirements.
※Please contact Nakano Corporation at your convenience in relation to any of the above considerations.