Domestic Construction Activities
Including residential condominiums, industrial factories, hospitals, and educational facilities, Nakano's domestic construction activities extend to every aspect of space creation. In recent years we have continued to accelerate our efforts to improve Nakano's technologies and quality in order to satisfy our customer's growing expectations for seismic resistance, seismic isolation, and greenscaping.
Design and Construction
Nakano offers a wide array of reliable construction solutions for site provision and effective land use based on 80 years of technical knowhow and successful project implementation.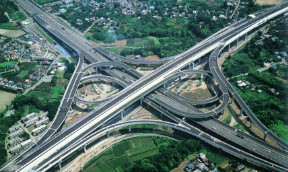 Civil Engineering
Using construction work techniques that are friendly to both building users and the surrounding environment, our civil engineering undertakings include residential land development, rooftop greenscaping, land decontamination, as well as a wide variety of river and bridge related construction works.
Features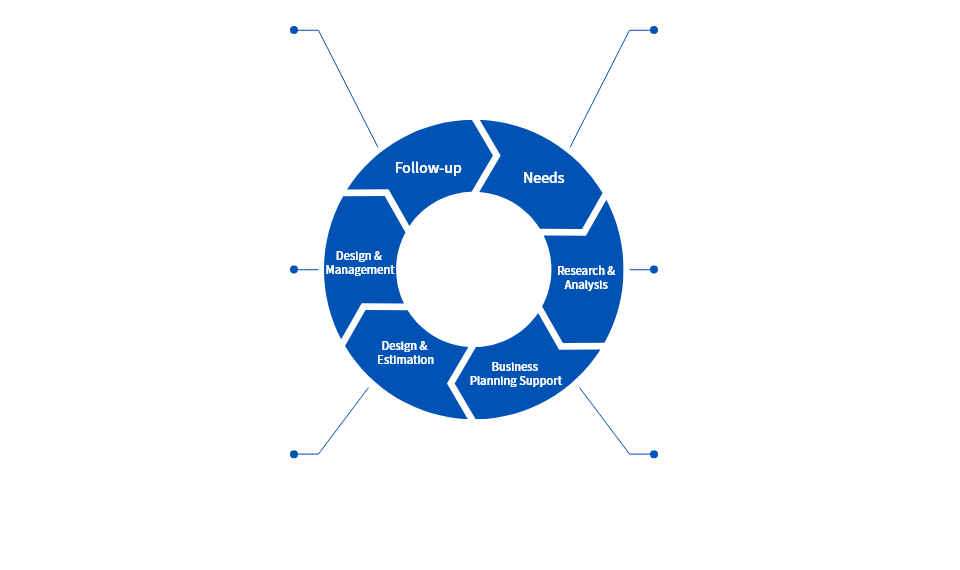 Needs
Our team of technical professionals listen thoroughly to owner equipments in order to understand the viewpoint of our clients and uncover any hidden requirements. Nakano's expertise also extends to land utilization, inheritance tax planning, and site/tenancy sourcing.
Research and Analysis
Research and analysis of information in accordance with client requirements relative to site conditions, legal regulations, and the surrounding environment. our research and analysis activities allow Nakano to create projects unlike any other in the world.
Business Planning Support
As construction professionals, we provide customized support for business and facility investment planning. Our total construction services extend to every facet of space creation, and are implemented in full consideration of client time and budgetary constraints.
Follow-up
Although project completion symbolizes the end of construction works, for the most part it also represents the beginning of our real relationship with the client. In order to ensure comfortable, long-term use of our project buildings we offer comprehensive repair and maintenance proposals.
Design and Management
Our quality assurance testing is implemented at every stage of the construction process in order to ensure the use of premium quality materials and enhance client satisfaction.
Design and Estimation
Nakano design services are tailored to ensure users can utilize our project buildings safely and securely.